Anyone who is friends with us on facebook should know by now that we got married yesterday. Some others reading this won't be facebook users, but hopefully we've already told you via another channel, or word has reached you through someone else. If not - exciting news! We got married! Anyway, here's a blog post about it, to give you a bit more background...
Firstly, for anyone thinking "How come they didn't tell me?!", you're not alone - we only told a handful of people about if before we did it, and even they only found out a couple of days before. We just wanted to keep it low-key.
We're still on a backpacking budget, so didn't have a ceremony at all - in Thailand you don't have to have a ceremony, you just sign the papers and you're done. So, the cost of getting married was 40 Thai Baht, which is about 74p currently. We did have to pay a bit more than that for some embassy documents, translations and an interpreter before they would let us do it though. Here's what we had to do:
Go to the British embassy, and get an affirmation that we're allowed to get married (i.e. we're not already married or anything like that). They charge for the stamp on this document (which we wrote and printed ourselves), and it's by far the most expensive part of the whole process. Thanks Britain!
Get that translated into Thai.
On the translation, get the signature of the British Embassy official authenticated by the Thai Department of Consular Affairs.
Go to the district office, and register the marriage. We needed to bring an official interpreter for this, as everything has to be done in Thai (fair enough!).
Those four steps took three days, due to the fact that to get anything done quickly, you have to be at these places first thing in the morning - we got to the district office at 0630, even though they don't open until 8, because they only do 8 marriages a day, and they're usually full up by about 0730.
Because we didn't have a wedding as such, we'll probably do something once we're back in the UK next year, although we haven't decided what, and it'll have to wait until after we get jobs and stuff first!
We also don't have rings yet, so don't worry if you spot in our photos that one of us isn't wearing one! Again, once we're back and we've got jobs we'll get some - we expect to be married for a very long time, so there's no rush :)
We're both so chuffed that we've finally tied the knot, and have decided that Myanmar will be our honeymoon - not that we'll be having the sort of luxury and romance most people would expect on their honeymoon - we're staying in a twin room with a shared bathroom for the next few nights because that's all they had!
Because there was no ceremony, there aren't really any exciting photos to show, but I've included one of us at the Bangrak district office, showing off our new certificates (above). In reality, most of the time through this process was spent waiting for things, which looked like this...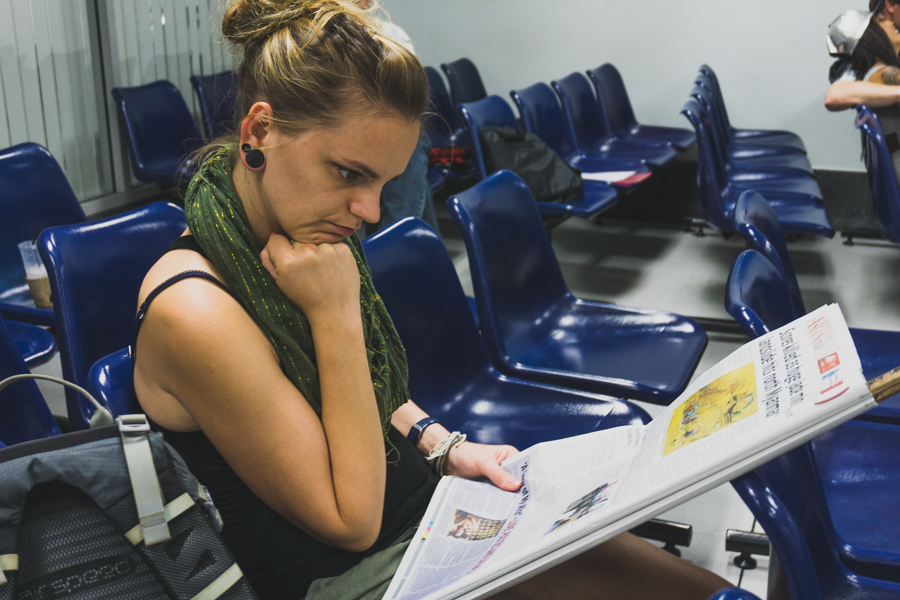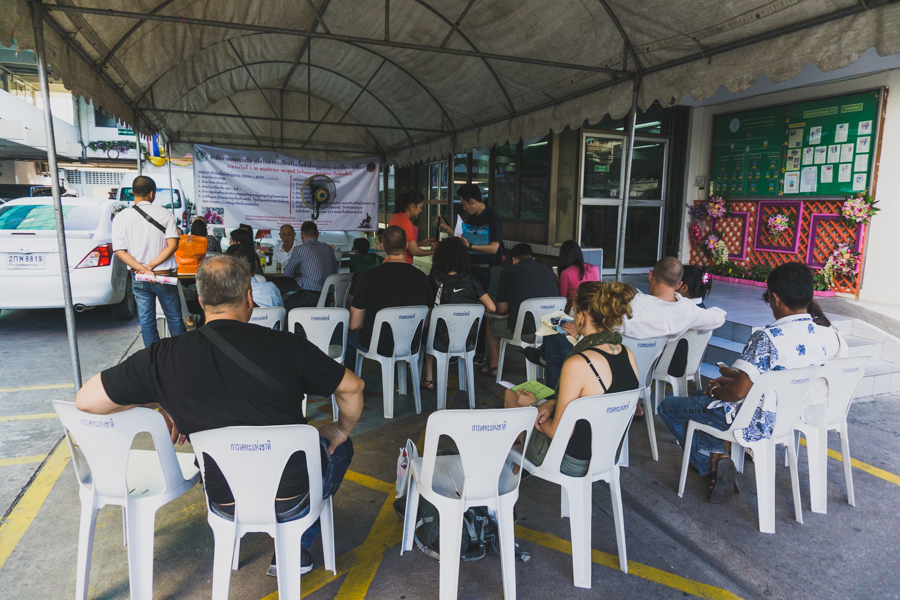 Oh, and one final note - no Abby​ isn't pregnant! It was pointed out to us that this shortly followed a photo in one of my previous facebook posts of a hospital with a funny name - that was just a small clinic at the airport, and we didn't go in I promise - No plans for any little versions of us any time soon I'm afraid!