This was recommended to us by Abby's dad (Thanks Chris!). We took a trip up to Kuang Si Waterfall, by flagging down a tuc-tuc outside our hotel. We'd originally wanted to hire a bike and get their on our own - it's generally a much better way to do things if you can, because you can do everything at your own pace. Unfortunately in Luang Prabang bike hire is about 3 times what you'd expect to pay elsewhere in S.E. Asia. At first we thought people were trying to rip us off, but it turns out it's because the government occasionally bans bike hire here, and so during the times that it's not banned, they have to charge more. Interestingly the reason it's sometimes banned is because a lot of the hire companies will take the spare key to your hotel, and steal the bike back off you, so it's their own fault... Anyway, we took a tuc-tuc.
After pulling up and paying 20,000 kip (about £1.60) each to get in, the first thing we came across was a sanctuary for bears rescued from the Chinese medicine industry, who kept them caged for their bile. The were quite a few bears, but they were a little shy (understandably), so I didn't get that many photos. Still, I'm happy with this one.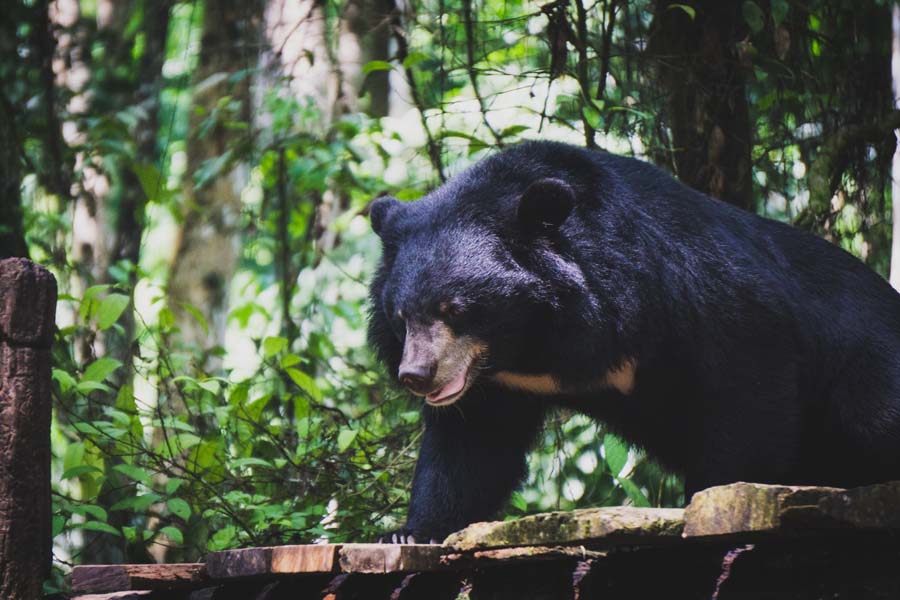 After passing the bears, we reached the first waterfalls. The falls start off really small, but as we walked up the river they got bigger and bigger, until eventually we reached the really big one.
We actually found a path I (don't think you can really call it a path - see the photo!) to climb up to the top of it, to look back down. We decided to come back down on the other side of the waterfall, and eventually came to a big staircase. You'd think that'd be good thing, but I'm not convinced - there were planks missing, broken or loose all the way down, and water from the waterfall gushed over the top of the steps, meaning there as always a slight current pushing your feet forward. We had to tread very carefully to get back down!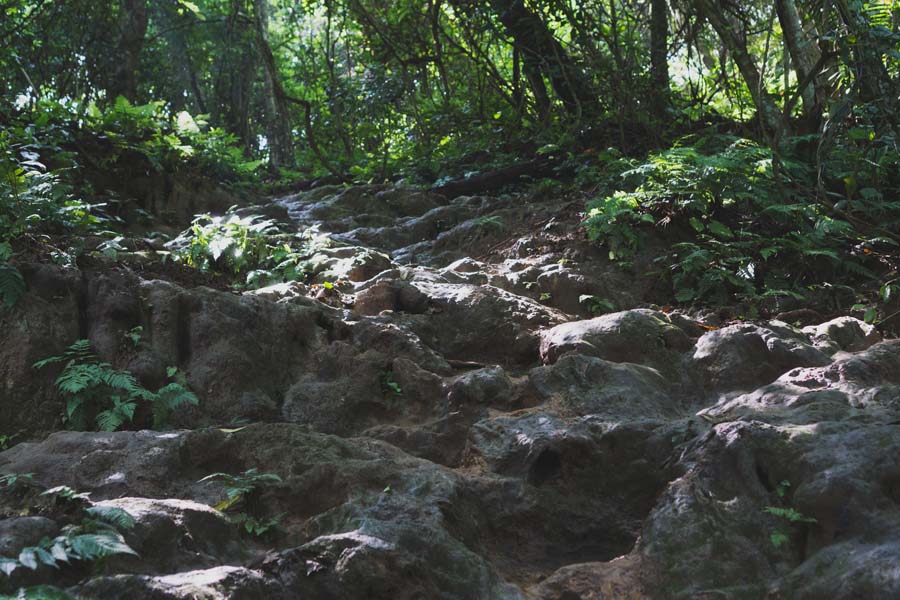 After coming back down, we were both a bit sweaty, so we jumped in the water for a swim, in what we discovered to be the very cold water!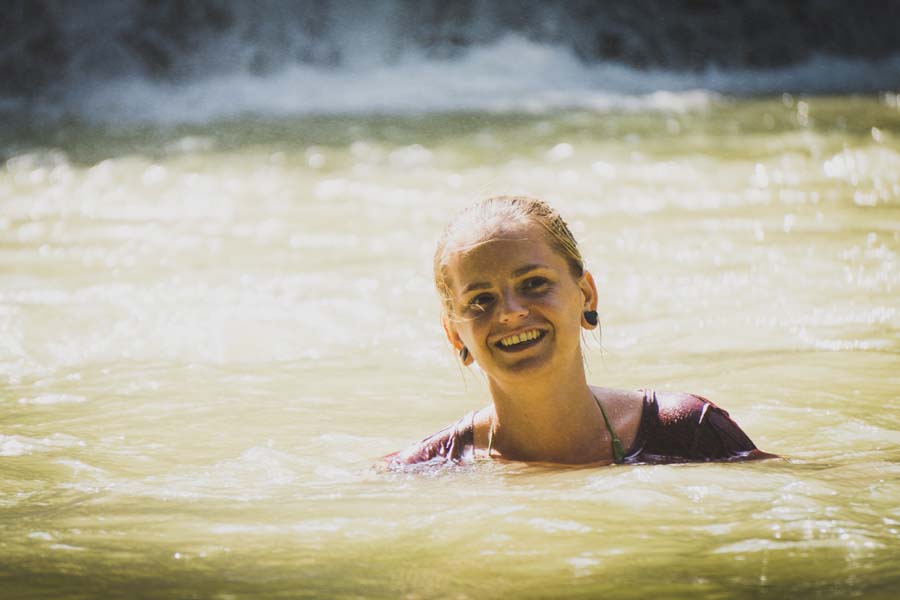 Some fried rice at the restaurant car park, and then a tuc-tuc ride back (the guy waited for us), and we're now back at the hotel getting ready for our 3-day journey to Chiang Rai in Thailand, which starts tomorrow. Right no we're both pretty excited about that, but we'll see how it goes - as long as it's not as bad as the bus journey from Vietnam to Laos, I think we'll be okay!