I'm really not a big fan of markets in general. It's the crowds and tight spaces mainly - I just don't like being bumped into constantly, and having to fight my way through to where I want to go. However, Abby keeps dragging me to them, and so I have had to find a way to like them. Thankfully I have - they're a great chance to take photos! Here are some that I took this evening at the night market in Luang Prabang, Laos.
My favourite photo from tonight was this one of a lady using her tablet. Life in Asia is different from at home in almost every way, however one thing thing remains constant everywhere you go - people are glued to the internet! There's so much going on around her, and she's got a stall to run (or a floor space, anyway) but she hardly ever looks up from the screen. Just like home!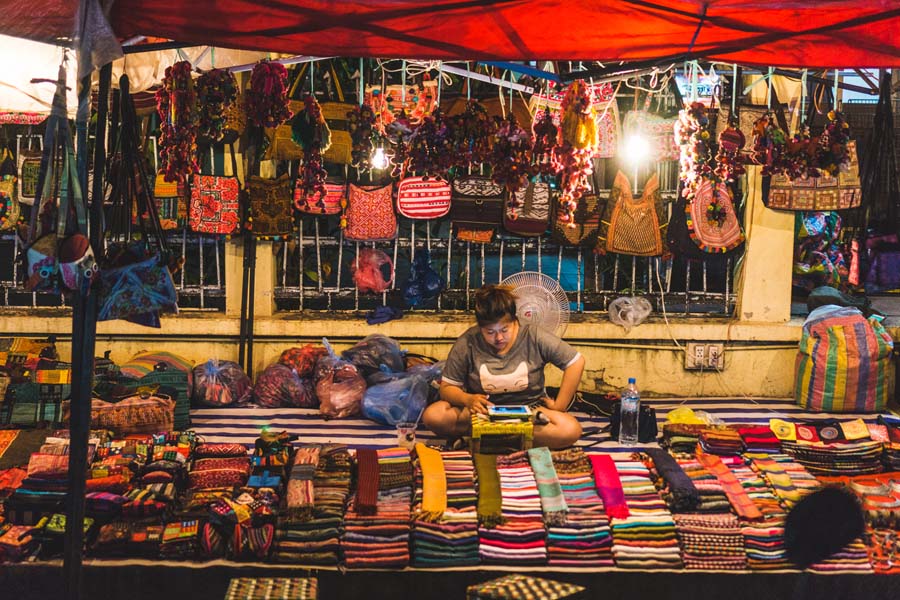 This next one was taken from the quiet end of the food court. Here, Abby filled up a bowl of all sorts of local food for only 15,000 kip (not much over £1), and I managed to find the closest thing yet to a British sausage (God do I miss those!) - not quite, but still very good!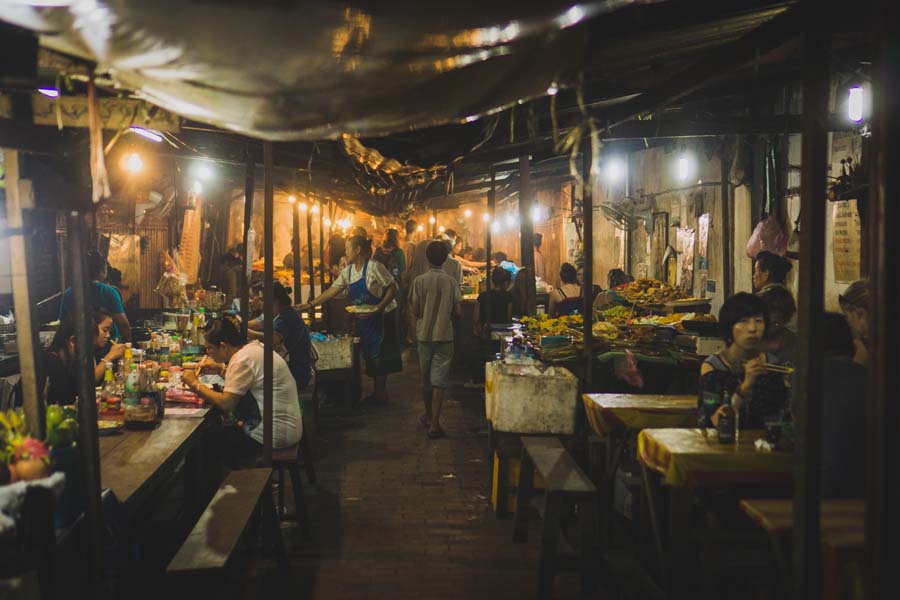 One stall was selling Scorpion Whiskey and Snake Whiskey. If you look closely, you can see that the bottles contain whole snakes and scorpions. No thanks!
A couple of stalls had some really colourful umbrellas - an obvious target for a photo!
and who could resist the opportunity to take quick photo of Abby with that colourful backdrop?