India. It'll invoke every emotion you have in a single day. It's enthralling. It's exhausting. It's intense. I love it!!!
I'm so glad that we changed our itinerary to include some countryside stops in India. It seemed for a while that seeing something incredible had become normal. It got harder to impress us, as we'd been aesthetically spoilt beyond belief - a sign it was definitely time to go home. But the Indian countryside blew my mind despite all that. And yet again, the photos don't do it justice.
Kodaikanal, a hill station town up in the clouds, is just beautiful. I'm sure I can count on one hand the amount of times I'll ever look down on the clouds in my life, whilst having my feet planted firmly on solid ground. It's quiet, and cool, and green, and lush and welcoming. It was the first place on this whole trip that I could get Rich to sit still in a park, just to people-watch. It's a mesmerising place.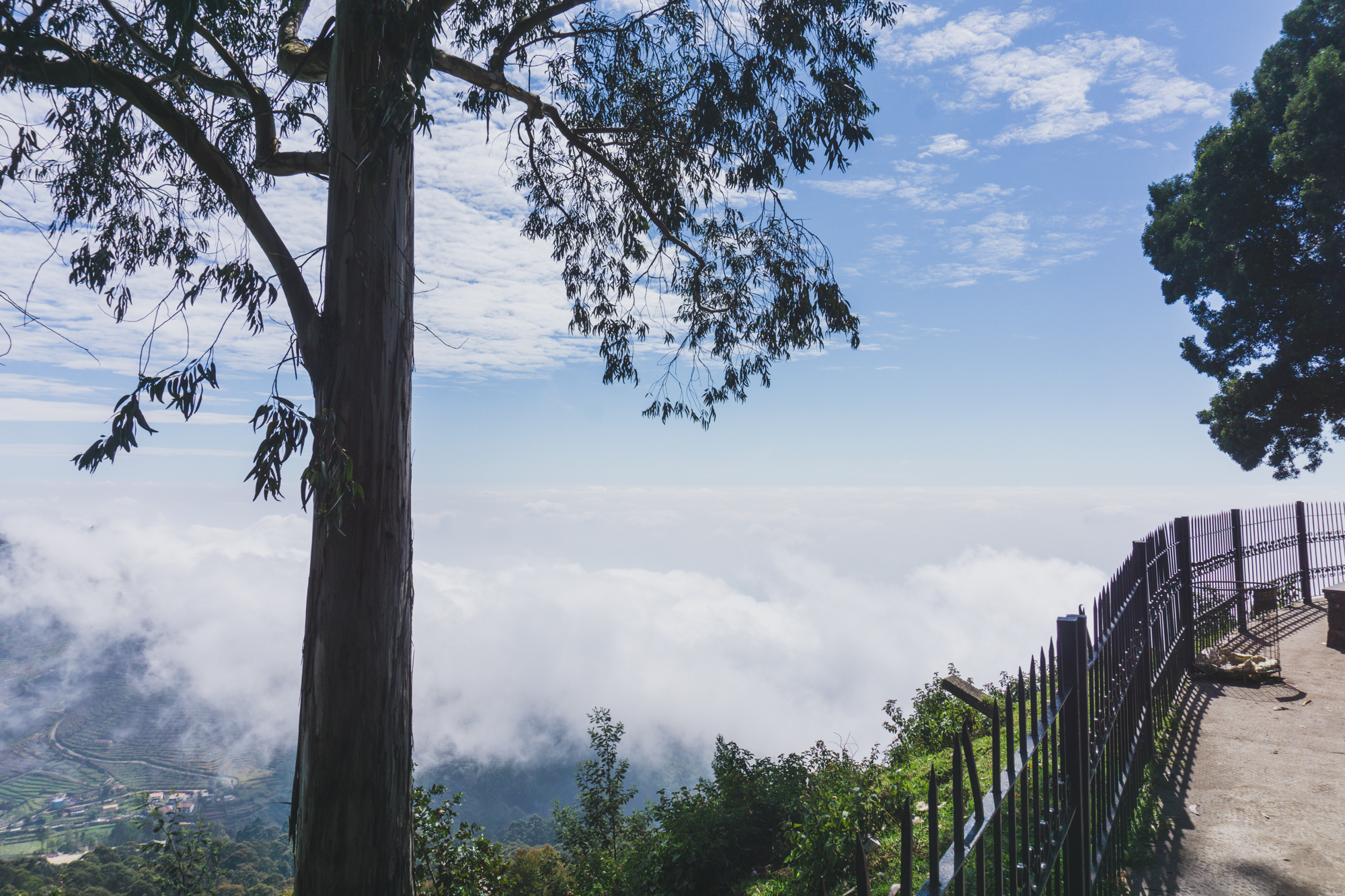 Also worth a mention, and possibly even more breathtaking than Kodi, was Munnar. This was another hill-station town but bigger, and with more to see. Seeing clouds roll in from above, slowly enshrining the hills of tea plantations below, while cows rule the road in front of you… I just can't explain. You have to see it. There are no words.
On top of that, the people outside of the cities are so kind. It's a lot like home in that respect, and we were treated like family by so many people. In the cities no one really has time for each other. No time to be polite, no time to care. But in Kodi and Munnar in particular, we felt transported. People were smiling at each other, holding doors open for each other and making casual conversation with strangers in English. There were some moments when I felt really at home, because there really is a British feeling out there. These were the moments when I wanted to destroy my passport and stay forever. But in the same day we'd see piles of plastic on fire at the side of the road and animals wasting away, and I'd remember that England is where I belong.
I'm already desperate to go back to India. It's so good to be home, and sleep in a warm and comfy bed, wash in a clean bathroom and eat and drink food and water that I know definitely won't make me ill. But there's something really charming (on a short-term basis!) about feeling like you've actually survived another day every time you get into bed in one piece, having dodged traffic where it shouldn't be, worked hard to find a safe meal and then taken a cold shower using a bucket and scoop. India took my breath away for so many reasons, so many times. The poverty and the pain are so hard to see - I don't think I'll take another meal for granted ever again. Some people wonder the streets barefoot. Some kids wear clothes that are the wrong size and full of dirt and holes. Some homes are falling down, but being lived in anyway. People and animals warm themselves around barrels of fire at night. We didn't take photos of the worst poverty, because it's wrong on so many levels to point a camera at it, but it's real.