I actually wrote this post a few days ago, but we haven't had reliable enough internet for me to get the photos uploaded to go with it, so sorry for the delay!
While the chaos of Myanmar was endearing, it was also tiring. We decided on having a 2 week break for Christmas and new year in Jomtien, near Pattaya (Thailand).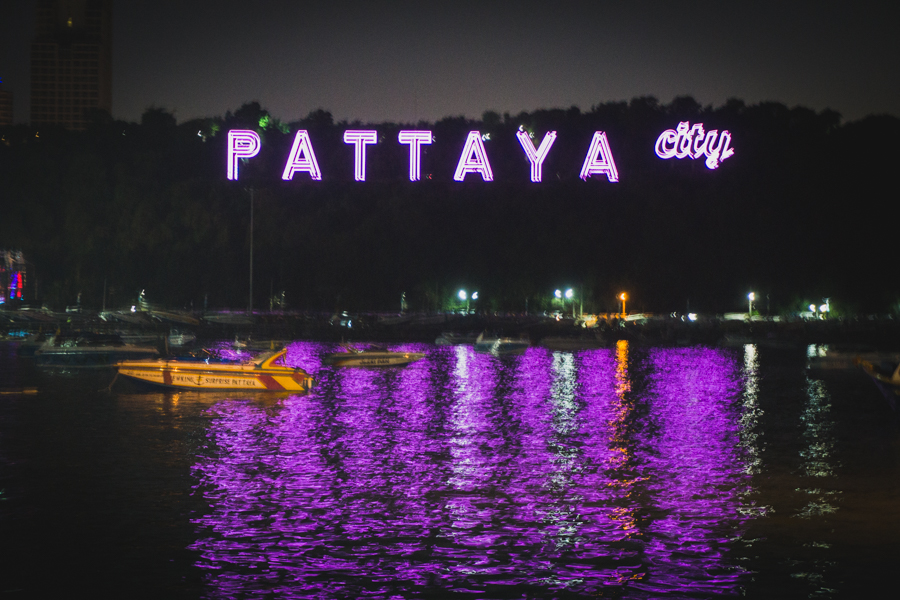 Pattaya is a big city, and Jomtien is kind of a suburb of it, although still very urban. There are up and down sides to that. On the plus, there are 7-Elevens and Family Marts every few metres along the main road, and you can always get whatever you need from somewhere nearby (KitKat Chunkys for Abby, Cornettos for me!). There are also regular "baht buses" (picture a pick-up truck with a couple of benches in the back and a cage over the top, which you can either sit in, or hang off the back of if there are no spaces inside), which will take you anywhere along the coastal road and then most of the way into Pattaya for 10 baht (20p). On the down side, there are tourists EVERYWHERE, and the sea water is filthy. The place had the feel of a Spanish island clubbing resort, which isn't really our scene.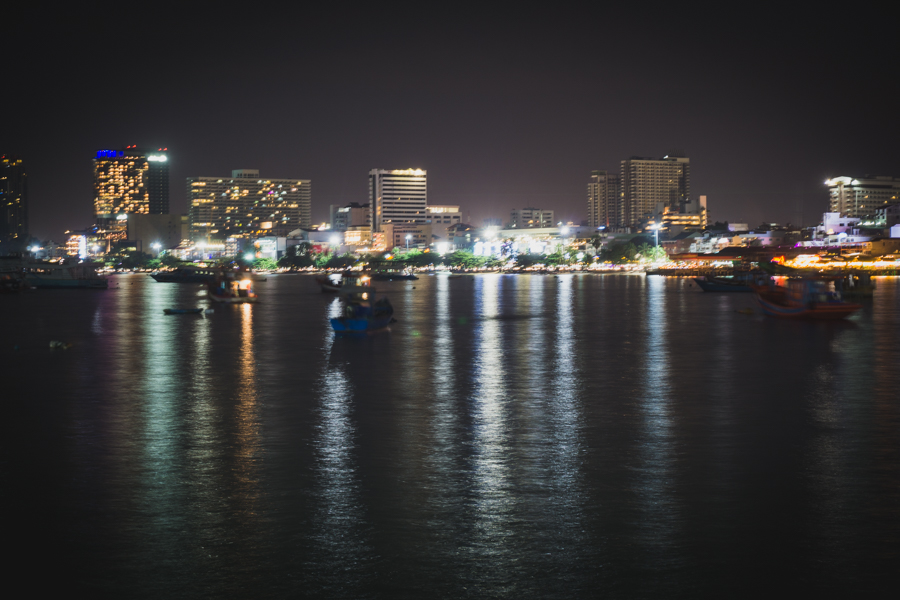 Our hotel was really nice though. Everything in the hotel was either white or purple, making it look like Hank and Marie's house in Breaking Bad. The staff left out Christmas hats and a couple of Snickers bars at the end of our bed on Christmas day (don't worry - they didn't come in during be night, just while we were out and they were cleaning the room!). Neither of us likes Snickers, but the gesture was definitely appreciated, and I wore my hat while we Skyped our families to say Merry Christmas.
Abby's dad was staying in Jomtien too, so it was great to catch up with him, and great to turn up somewhere new and have someone we know to show us around for a change. He also likes Snickers, so that worked out well too.
Jomtien has some great night markets for food, with all sorts of cuisines catered for. In particular there were a lot of Russian stalls, since there's a large number of Russian tourists and ex-pats in Pattaya.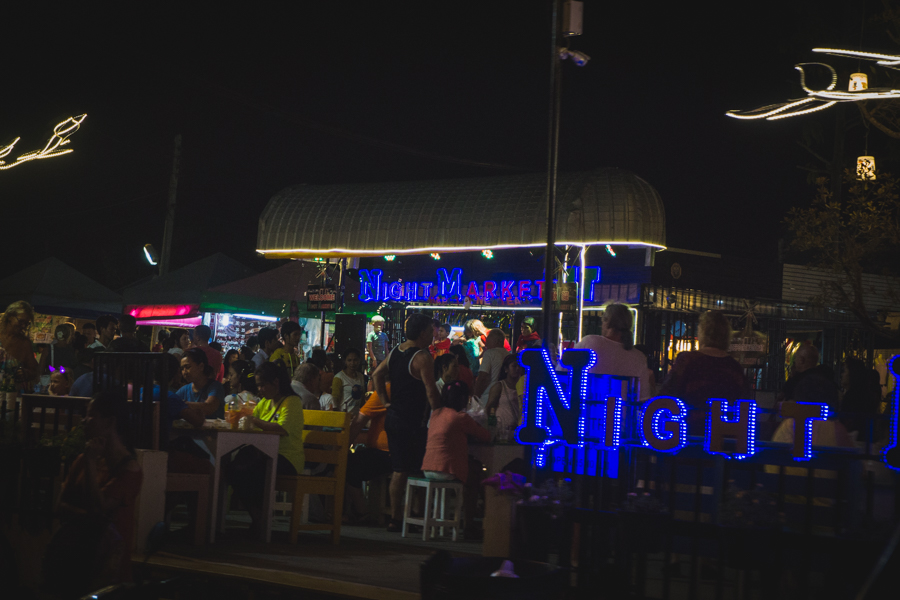 There's a "walking street" which is pedestrianised at night, and full of night clubs, bars and "go go" bars. We saw a band who played some great covers including Metallica and AC/DC. Since Lemy from Motorhead had just died, they also did Ace of Spades in tribute to him. It's surprising how much a Thai guy can lose his accent when he gets singing, but he really did and in most cases sounded just like the original singers.
At the end of Walking Street is a pier, and when we went there we discovered we could get to Koh Larn for 30baht (60p) each. We hadn't heard of it before, but figured we'd check it out.
We went over to the island, and hired a motorbike for 200baht (£4) including fuel, then set about checking out the beaches. To our delight, the water on Koh Larn is crystal clear, and the sand is white and soft. I set about bobbing around in the waves, while Abby took to laying on the sand. It was so good that we went back a couple of days later and took Abby's Dad with us.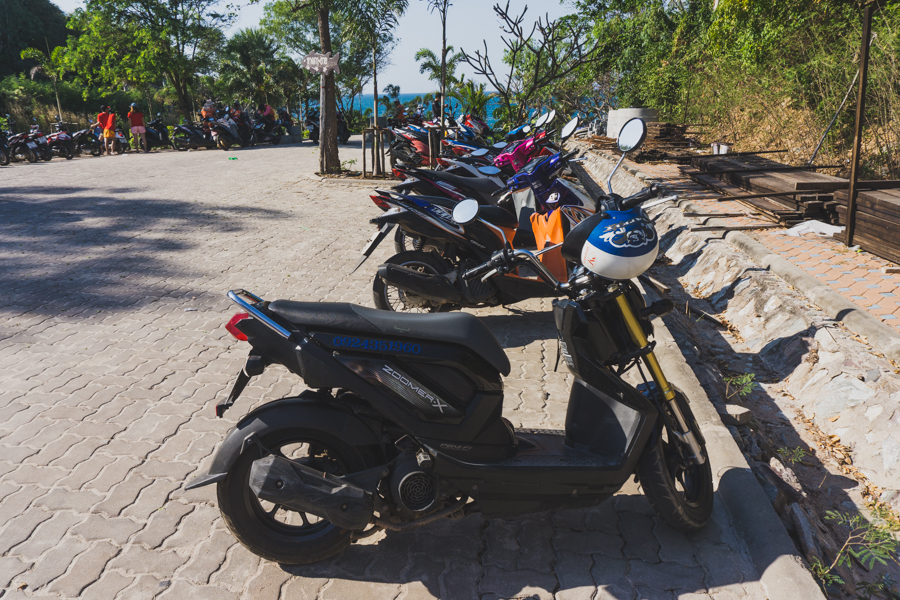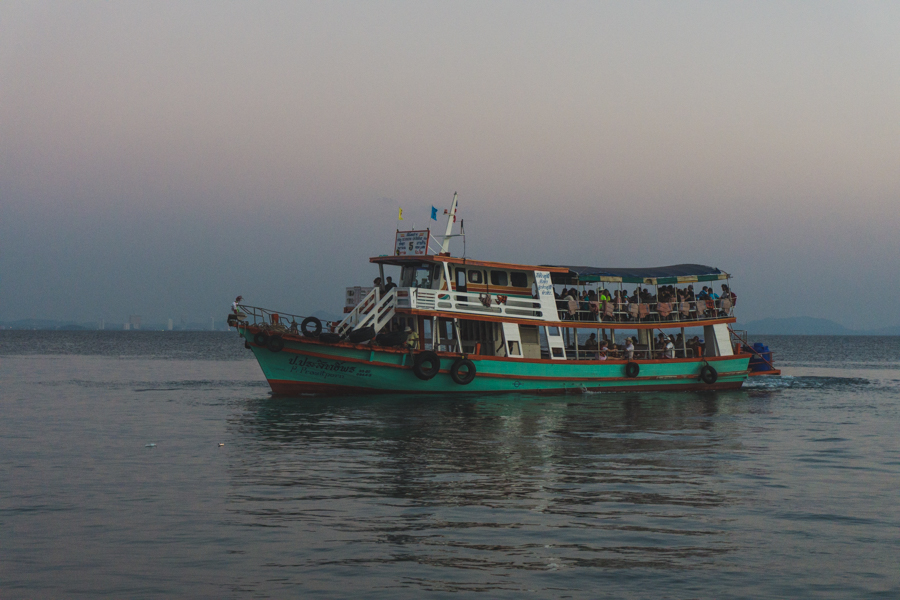 Pattaya has an art exhibition (if it can be called that, I'm not sure what else I'd call it though) called "Art in Paradise". It's not the #1 thing we've done all year, but it was pretty good fun. They have 2D paintings everywhere with recommended spots to take photos form that make them look 3D. I'm not sure I've explained that very well, but the photos will do it better than I can.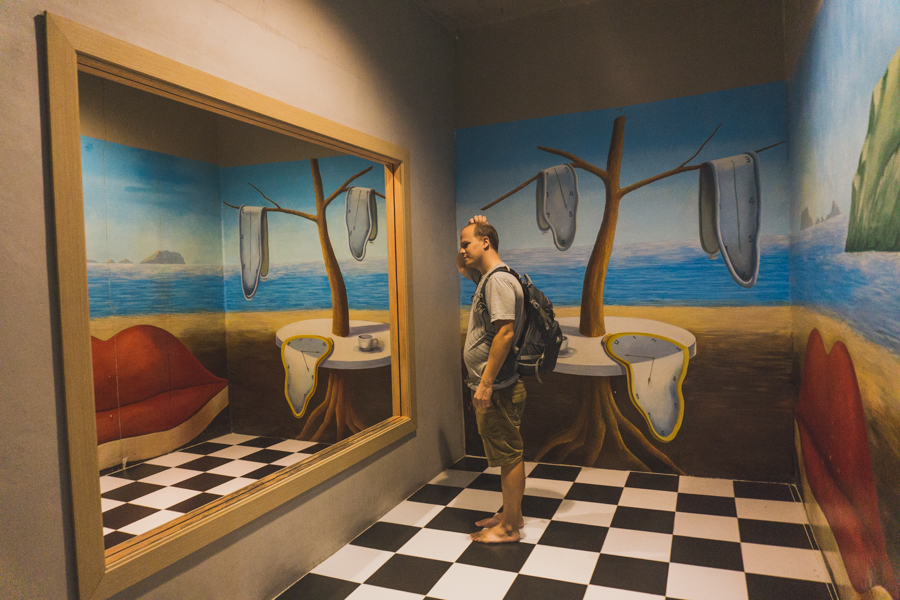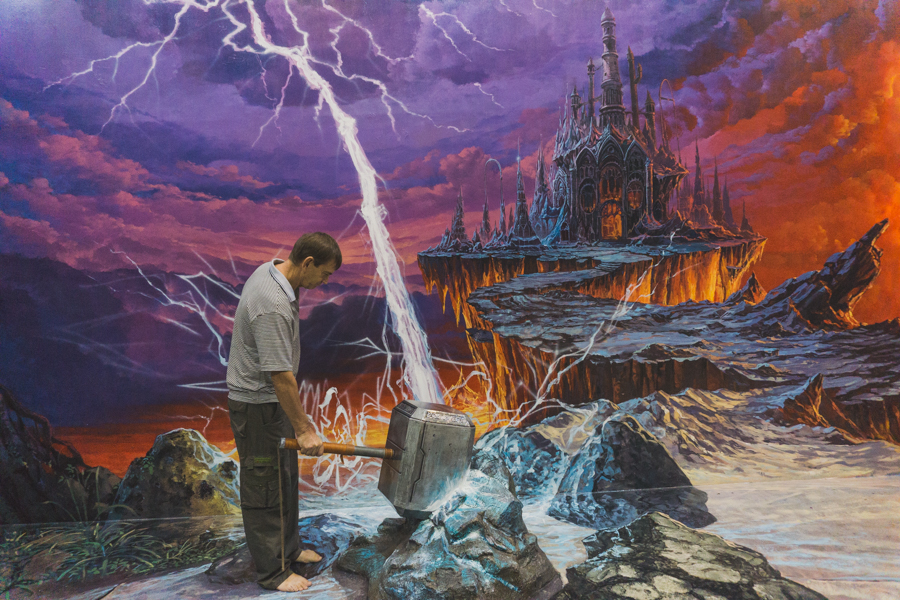 On new years eve we went down to the beach in Jomtien, where hundreds of Chinese lanterns were released at midnight, which was amazing to watch. At that moment I realised I'd forgotten my camera, so there are no photos, but at least we could just stand back and watch. That was just as well, since there were people setting of fireworks in the street in all directions, which we needed to stay clear of. Abby's Dad told us the next day that he'd been able to hear ambulances going by all night. Definitely not surprising!
Then it was time to leave. We took 2 baht buses and a public bus (a proper bus), followed by the Bangkok sky train and a tuk-tuk, to get us to our usual guesthouse in Bangkok, where we had a few nights before our flight to the next stage of our adventure: India (where I'm posting this from).
We're both sad to have left Thailand. We've been there 4 times this year, passing through there for various reasons between other countries (the 30 day visa exemption really helps!). This time is more final, since we won't be back there in the near future. Still, I'm sure we'll get back there one day, and if not, we have some amazig memories from there to last us forever.