We thought Malaysia was civilised for this part of the world, but it's got nothing on Singapore! It's the cleanest, and best thought out city we've been to yet. All the bright lights and crazy buildings of Shanghai, but none of the smells, and a LOT less people. I really liked it.
We turned up in the evening, and checked straight into the worst hostel we've been to yet (don't get me started!) but it had some plus points. One was the rooftop terrace - despite the jaccuzi that you would definitely not want to get into! Some great views around at the other buildings, and our first taste f how Singapore loves to light everything up at night.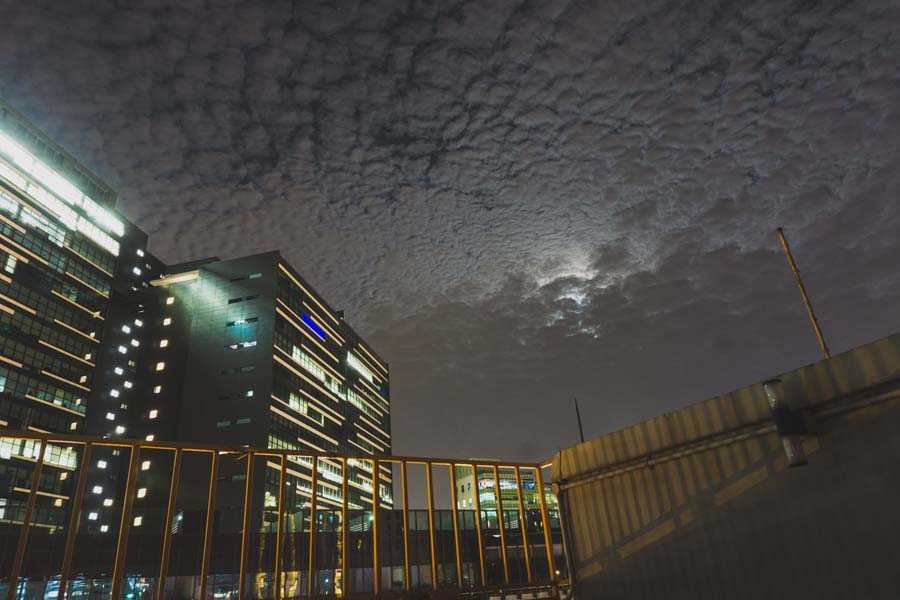 We made a trip to the Botanic Gardens, which were full of all sorts of plants we'd never seen before, and made for a really nice day of walking around.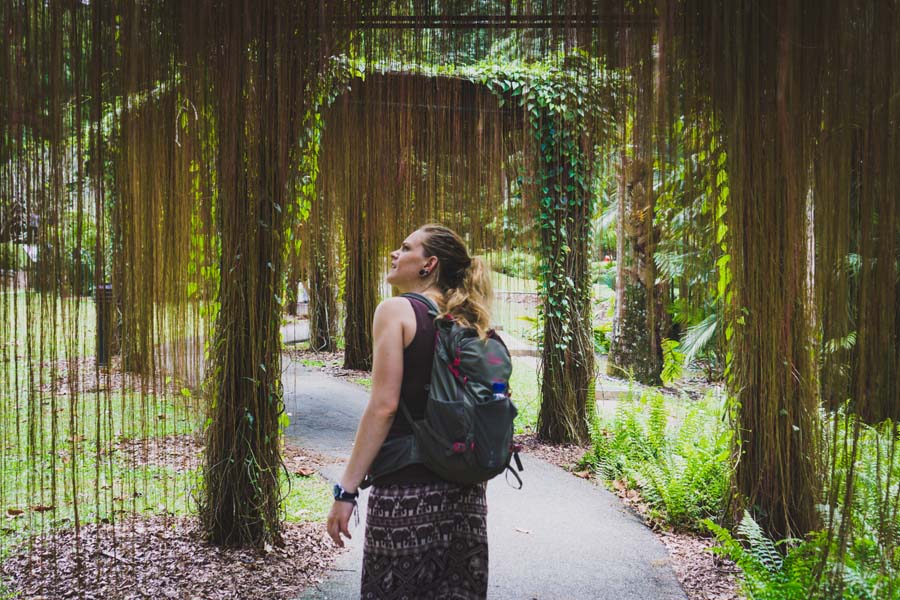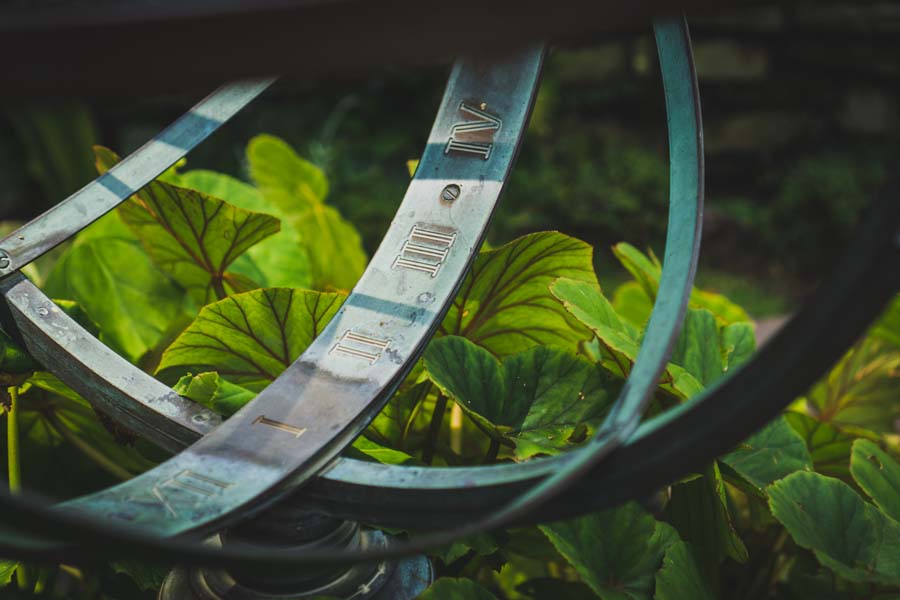 I'd been set the challenge of taking a photo of the Gardens by the Bay, and so we spent a while looking for the best spot to do that from. After a lot of searching around, we found a shopping centre with a big balcony you can stand on. Reasonably happy with the photo, and these things were amazing to look at. They were playing "Circle of Life" form the Lion King when we got there to, which added to the spectacle.
We also spent a day on Sentosa, a small island full of touristy stuff - brilliant! It actually was though, we spent a few hours in the world largest aquarium, which I'm sure must also contain the worlds biggest glass wall, as one of the tanks was visible all the way along the wall of a massive room - full of sharks and rays. They also had dolphins, which I've not seen at an aquarium before, but we couldn't see them very well, as we only had a small window into their enclosure, which was mostly outside, and ticketed as a separate thing.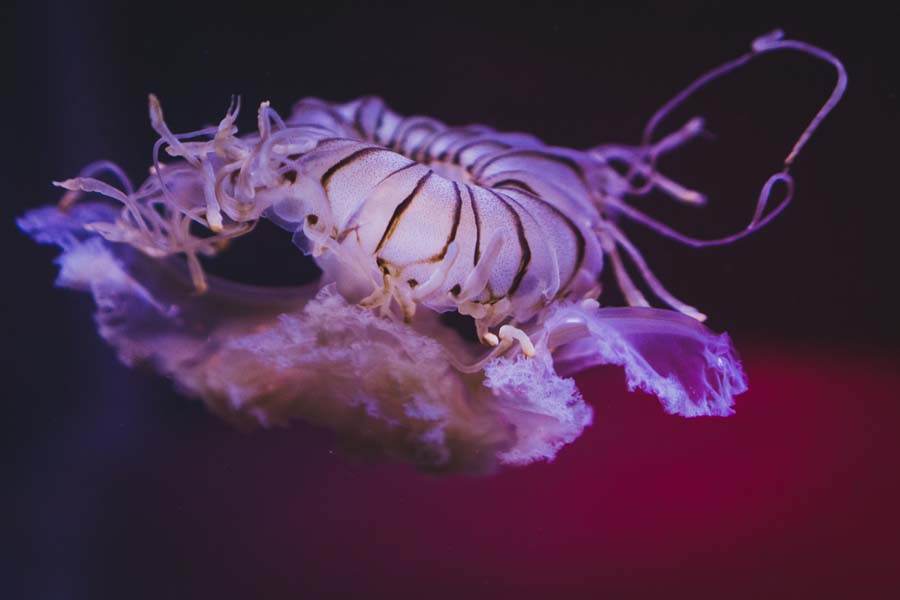 Sentosa has a bridge to a tiny island, which is apparently the southernmost point of continental Asia, so 2 "world's most"s done in a day.
We then did a bit of offroad segwaying, which was good fun (and a first for Abby - I actually weirdly already did it in the New Forest earlier this year), before ending the day with a show called Wings of Time, which is made up of lasers, fireworks, lights and jets of water.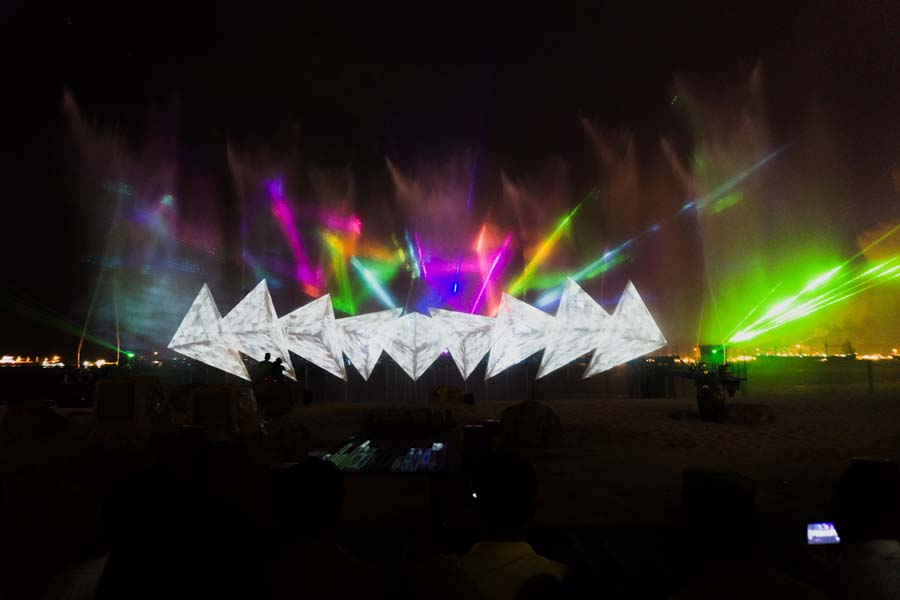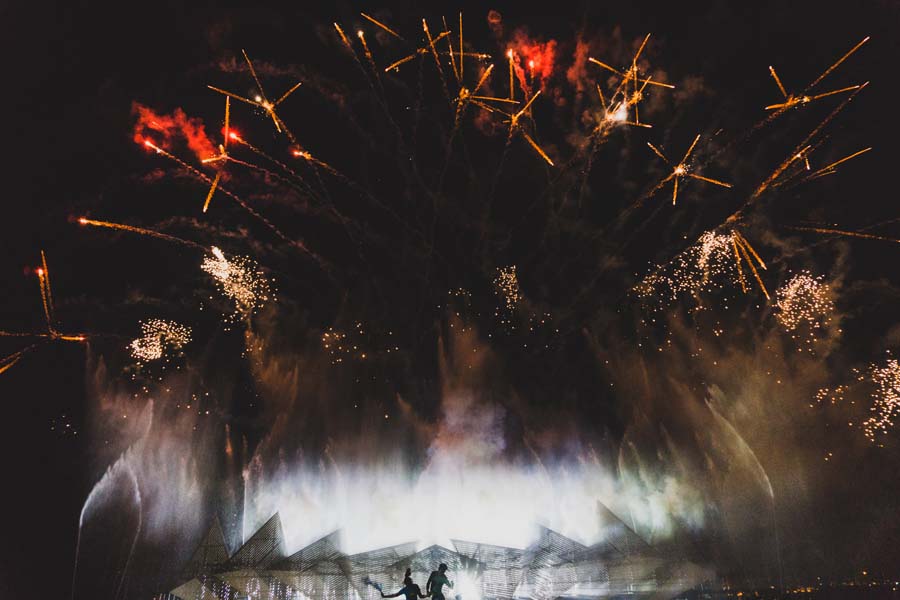 There was also loads going on in preparation for the SG50 celebrations (Singapore's 50th birthday), which meant even when we were just walking around, crazy things would just start happening everywhere - a brilliant time to be there!.
Then it was back to Malaysia, to a city called Kuching, so we could go to the Rainforest World Music Festival. It's set at Sarawak Cultural Village, right in the jungle, with traditional longhouses the only buildings there. There were acts from all over the world, and some things we could join in. One of the highlights was a guy called Epi, from Mongolia. He was brilliant, and his vocal range was staggering.