It has to be said, I very much doubt that anyone will ever be able to match the hospitality that has been shown to us here in Mongolia. What incredible people.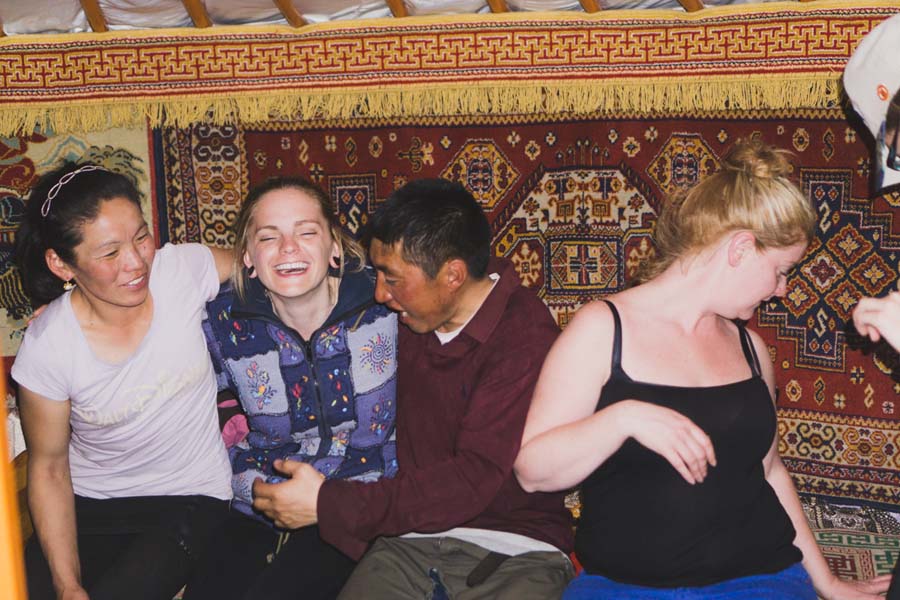 We recently got back from a 5 day tour of central Mongolia, arranged by our hostel Sunpath Mongolia. There were eight of us all together, six Brits, one Dutch and one Irish, plus the two Mongolian tour guides and two Mongolian van drivers. We took the most amazing Russian ex army vans that broke down occasionally, but could do amazing feats without batting an eyelid. Of course, there were no seatbelts so we got shaken around like you wouldn't believe, being thrown out our seats and banging our heads on the ceilings of these vans, for about 3-4 hours every day. I got blisters on my hands from holding on so tight. I think everyone fell off their chairs at some point, it was hilarious. Everyone wants one of these vans now.
But I digress. We had modified the tour to various people's wishes, and started our first day by breaking down driving up a steep hill 10 minutes after leaving the hostel. The driver just rolled up his sleeves and after about another 15 minutes we were away again. We saw a huge statue of Chinggis Khan (apparently we say it wrong in the UK, silly Brits!), and looked all around the museum inside. There was an eagle and a vulture outside, just casually sitting around next to a man who was charging to have your picture taken holding them. Breffany was the only one in our group brave enough to hold the vulture, and the man decided last minute that she didn't need the glove that he had been using... The look on her face as he dumped this vulture on her arm, with her screaming "what about the glove!!" to a man that spoke no English, was priceless! That night we stayed with our first nomadic host family, in guest gers with 4 to a ger (yurt, again, silly Brits!). The family gave us dinner, and breakfast the next day, and we were off again in our vans. We basically did this every day for 5 days, but did different things every day. We had a traditional BBQ, rode camels in the desert, rode horses between snow capped mountains, saw temples, statues, wild yaks, wild horses, wild eagles and vultures, thousands of goats and sheep, and more wild horses. I've never seen so many wild animals in my life, and all of them looked happy and healthy, if not a little thin now that they're coming out of a very hard winter. They eat a lot of mutton here, but won't kill young animals as they believe the animal has a right to a happy life before it is killed. And damn, these are truly free range, happy animals.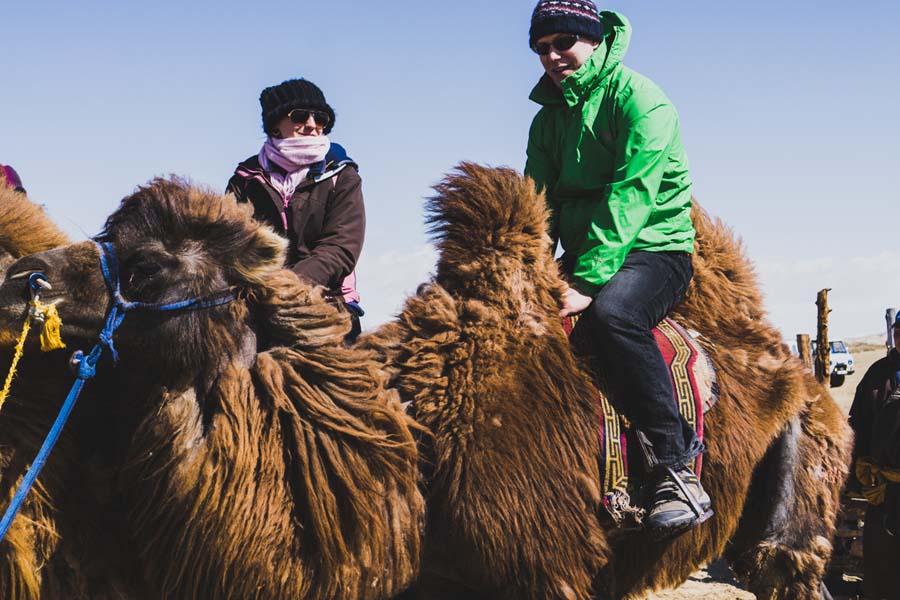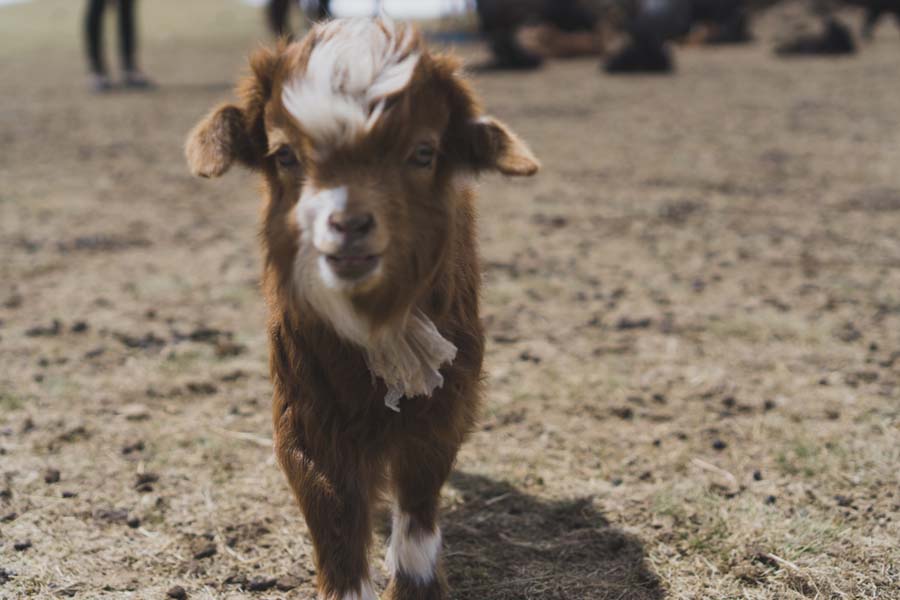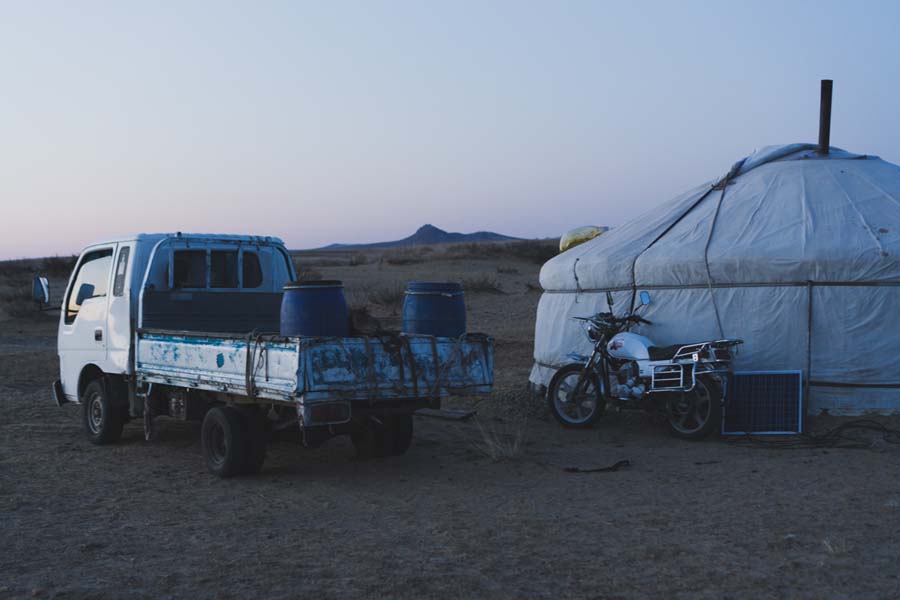 We stayed with a different nomadic family every night, and on the third night all 8 of us were all in one ger. The only problem with this was that there were only 6 single beds, so we quickly decided that the couples on the tour would share beds. The family had one spare bed that they brought in, so the other couple on the tour could have separate beds each. Bless their hearts, they crammed this extra bed into an already full ger, and made it up pretty quickly. Me and Rich were still sharing a bed at this point, and asked if they maybe had another spare that we could use, but only if it definitely wasn't putting anyone out. Our guide checked for us, and came back to say they didn't, which was fine by us. We've shared a single bed plenty of times before, and although it would have been a bit harder as we now all had 2 big sleeping bags each to combat the cold nights (BTW, it's harder than your think getting inside a sleeping bag when you're already in a big sleeping bag!), we were fine with giving it our best attempt. Anyway, it got to about 10pm and our guide came to ask if we still wanted an extra bed, to which we replied yes, but only if it's definitely not putting anyone out of their own bed. About 10 minutes later, after our bed has been measured with a bit of string, we heard a chainsaw starting outside. It was 10:10 at night, and they were making us an extension for our bed. With a chainsaw. At 10:10pm. It was incredible. Everyone's jaws dropped when we realised what was going on, and Rich and I wished we'd been a bit more specific. We couldn't thank them enough, but they didn't seem to think much of it.
Our last night was the most memorable, as we accidentally had a bit of a party with our host family. We bought or hosts a large bottle of vodka as a thank you for having us, and apparently everyone in Mongolia shares everything, including their vodka! We sang and we danced until the wee small hours, all singing national songs from our own countries. The beer that had been bought by some of our group to last the whole week all got drunk in one night, along with another bottle of vodka, and as we struggled to communicate with our host family, chanting "Mongoliaaaaa" became the theme of the night. The Mongolians sang us traditional Mongolian songs, and when it was our turn to sing, all Rich could think of was "Wannabe" by the Spice Girls. This turned out better than you'd think though, as most of the Mongolians knew the song well too, and were all singing along merrily. Our host was so happy, as he'd apparently never had a party in his ger before, and was totally hammered but was wearing a smile the size of Ulaanbaatar all night. Our guides seem very keen for this party not to get back to the ears of anyone at Sunpath (They were a bit worse for wear by the end of the night!), so I guess it's not supposed to happen like that!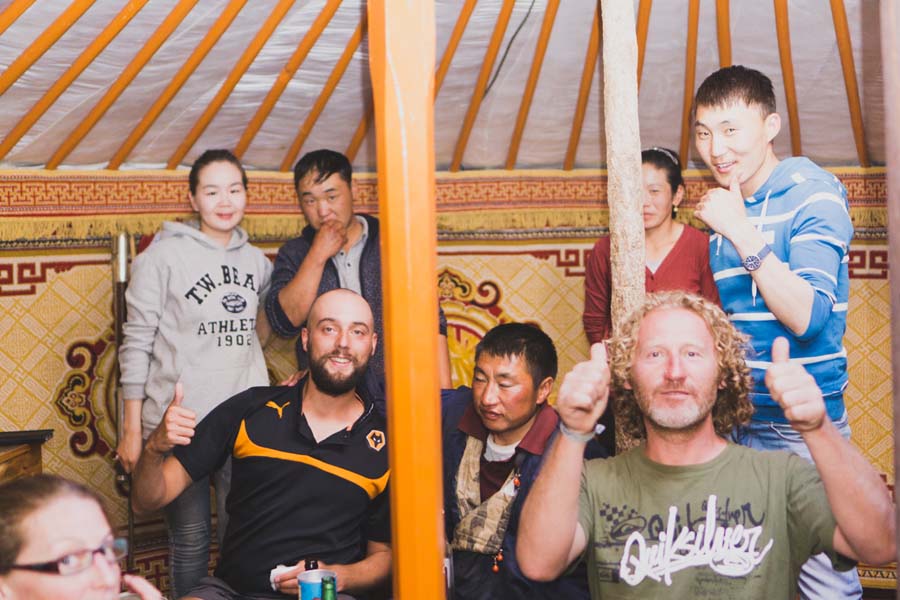 I'll never ever forget Mongolia, or the people I've met here, both locals and other travellers. Yes, I had my phone nicked from my bag in the capital city, but there are a lot of poor people here in desperate situations. And you'll always get some assholes in any capital city. But the people I've met have countered my mistrust ten times over, and made me love this country so much. Rich and I both agree that you'd have no idea what the country was like if you didn't take a tour through some of the countryside, and although 5 days with no shower and no toilet is tough going (not even a hole in the ground at some points, just rocks to hide behind), it's been the best part of the trip so far by miles. Thank you so much to everyone involved, I've had the time of my life!