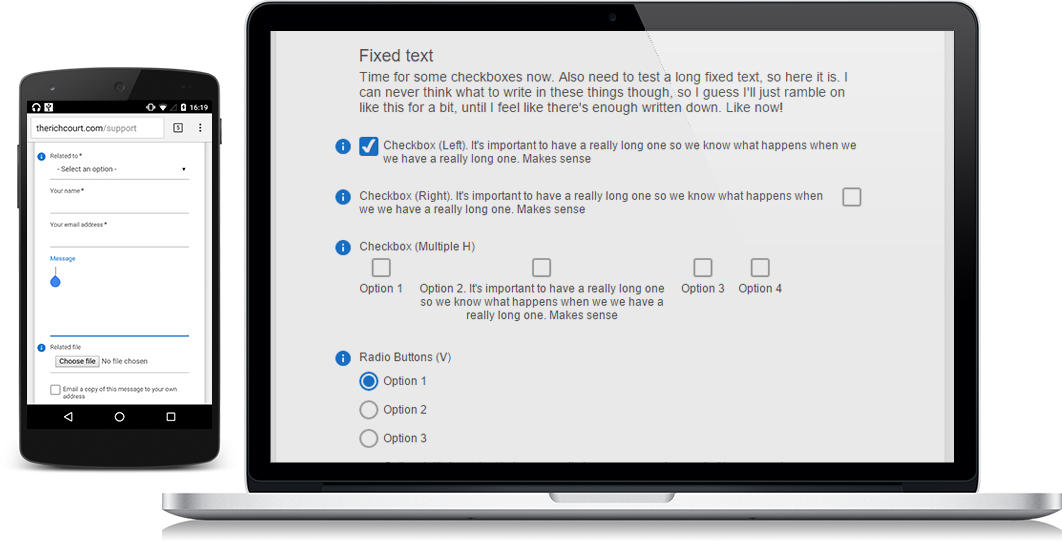 I recently contributed some design work to Flexi Contact Plus, one of the most popular extensions for Joomla.
Flexi Contact Plus is a plugin that allows Joomla site administrators to include custom contact forms anywhere on their site. It's rated in the top 40 of thousands of Joomla extensions, and has been very popular for a long time, thanks to its ease of use, and massive customisability.
The one thing it didn't have until now though, was a modern theme, that takes full advantage of the latest CSS3 techniques. That's where I came in. You can check out the theme I built for FCP on the contact form on my site, here, and you can get the extension for yourself from here.